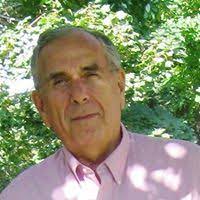 Industry mainstay Richard Kammerling died Nov. 21, aged 80. An enthusiastic supporter of integrated pest management (IPM) strategies, he founded Huntington Station, N.Y.-based RK Chemical Systems in 1980. Over the course of a career that spanned five decades, he developed new pest control technologies, conducted pest management inspections, provided technical support, and designed several food safety and IPM programs. He consulted on food safety audits, and educated hundreds of pest management professionals on the ins and outs of proper commercial IPM through training seminars and conference presentations.
The U.S. Air Force veteran leaves behind his wife of 56 years, Rosalie, with whom he raised four daughters, as well as seven grandchildren. He also served as president of the Temple Beth El of Huntington congregation. Donations in his memory may be sent to either the Harry Chapin Fund or Long Island Cares.
"Many of Richard's business relationships evolved into lasting friendships," his obituary notes. "His memory will always bring smiles to our hearts when we remember his corny jokes, his sarcasm, his love of the Giants and, most importantly, his family, whom he loved unconditionally."
The staff of Pest Management Professional magazine sends its condolences to Kammerling's family, friends and colleagues.
The post IN MEMORIAM: Richard Kammerling appeared first on Pest Management Professional.
Read more: mypmp.net
Original Source