Lawyers for Nikole Hannah-Jones sent a letter to the University of North Carolina Chapel Hill informing university officials that the Pulitzer Prize winning journalist won't join the faculty unless she is given tenure.
The letter indicated that a particularly "powerful donor" was able to sway the board of trustees to do nothing with her request and instead offer her a five-year contract, essentially denying tenure.
Hannah-Jones applied for tenure after she accepted the Knight Chair in Race and Investigative Journalism and was expected to join the faculty in July.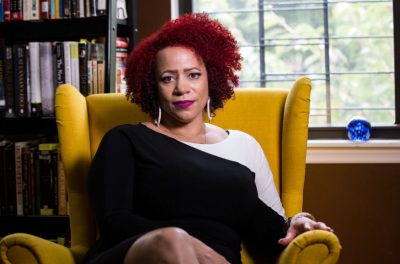 She is responsible for the creation of the 1619 Project, a New York Times series that explores American origins and history with slavery at its center. The backlash to the project, and its accompanying classroom lessons, has culminated in a legislative push toward making the study of critical race theory illegal in some states' classrooms.
Although it does not cite him by name, the letter seemed to indicate that the donor responsible for Hannah-Jones's tenure denial is Walter E. Hussman, a UNC graduate who owns the Arkansas Democrat-Gazette. Hussman donated over $25 million to the school of journalism at UNC. He has also been critical of the 1619 Project, communicating his disapproval in emails to UNC leadership. However, he told the New York Times that he did not want to influence the board regarding Hannah-Jones's tenure and that, regardless of the decision the board makes, he will continue to make donations to the school.
Hannah-Jones indicated in May that she was considering a discrimination lawsuit against the university. So far, she has not withdrawn her application for tenure
Read more: diverseeducation.com
Original Source