A Virginia Wesleyan University dean, who is also a professor, has resigned after calling Biden supporters "ignorant, anti-American and anti-Christian" on his personal Facebook page, reported The Washington Post. Paul Ewell, dean of Wesleyan's global campus and a tenured professor of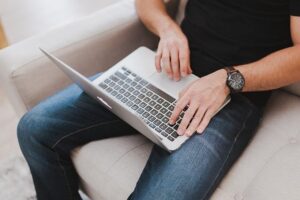 management, business, and economics, wrote that Biden voters have "corrupted the election," "corrupted our youth" and "corrupted our country," according to screenshots shared by the Virginian-Pilot.
Shortly after Ewell posted his comments, the school's Facebook page was "flooded" with calls for Ewell's termination as well as some messages of support, according to the Post. On Monday, the university then announced that Ewell had resigned from his roles as professor and dean, though it remains unclear whether his resignation was directly related to the online comments.
Meanwhile, Wesleyan's student newspaper reported that Ewell had posted an apology to Facebook before making his account private.
"I spoke out of anger which I should not have done. Second, I don't believe what I said. I have friends and family who are Democrats and I love them dearly," Ewell said, according to the student newspaper. "We all need to be a little less quick to anger and a little more willing to forgive and that certainly applies to me . . . I am a Christian work-in-progress for sure."
Read more: diverseeducation.com
Original Source